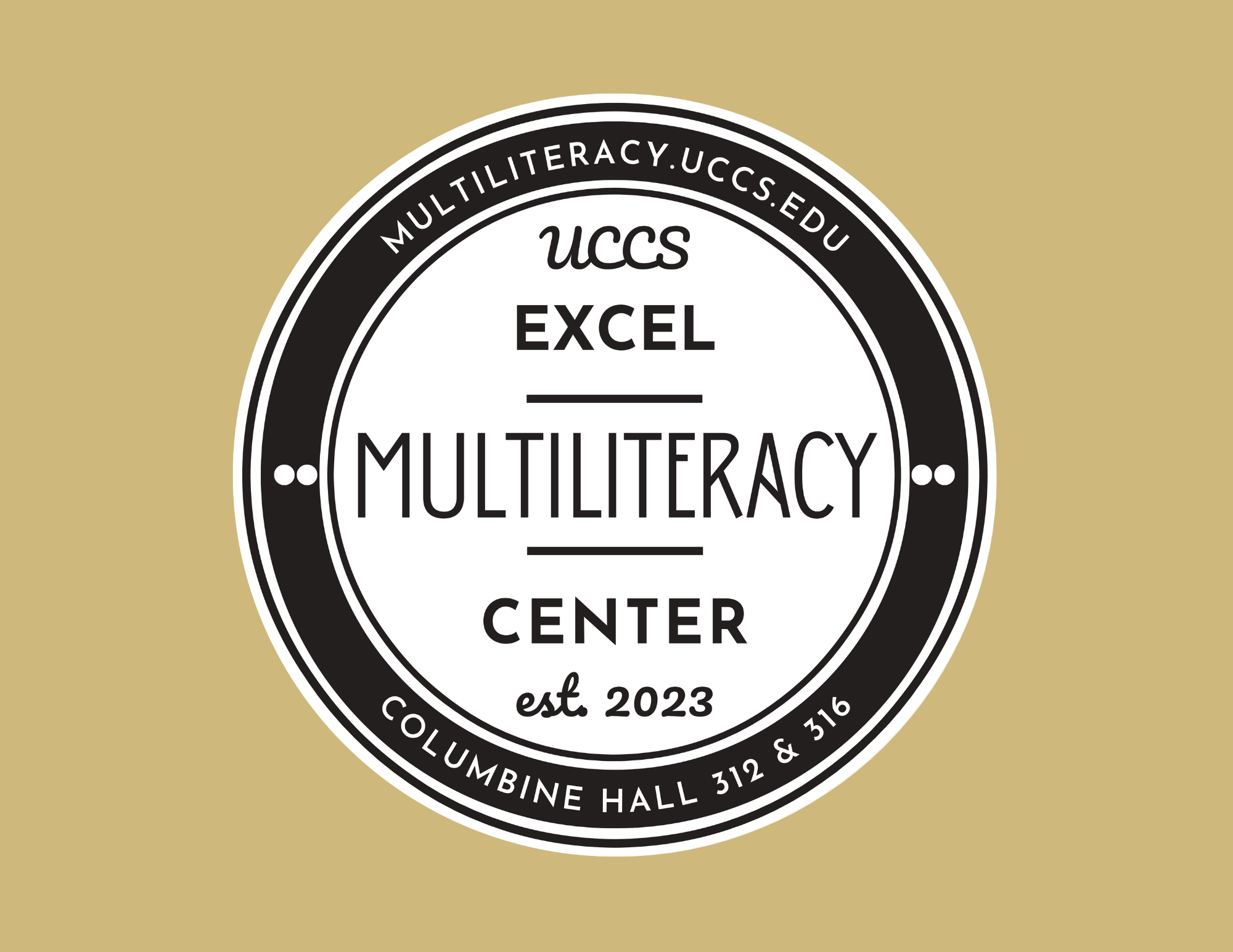 Message to our UCCS Community
We are excited to welcome you to the homepage of the new Excel Multiliteracy Center!
The Excel Multiliteracy Center is the place at UCCS with the resources and knowledge to help you communicate in any medium, genre, or academic discipline. Got a speech coming up? Visit us to practice. Got a research project, but don't know where to start? We can help you brainstorm. Got a writing project but need help with citation styles? We've got folks who know MLA, APA, and Chicago style. Getting ready to go on the job market? We've got folks with years of knowledge working on resumes and job interviews. Want to start a podcast with some friends? Come use our studio!
Our ultimate goal is to help you become a more confident communicator to others, be it on the written page, through speech, or when using new media. We are here to help you succeed!
Interested in making an appointment with us? Visit uccs.mywconline.com for more information!
Matthew Balk, Ph.D.
Senior Director, Excel Multiliteracy Center
Tess Stanton, M.A.
Director, Communication Programs
Appointment Information
30-Minute Appointments:
Virtual Outlining and Visual Aid Assistance (Writing or Comm)
Virtual Individual Presentation Practice less than 15-minutes
Virtual Interpersonal Communication Facilitation
Virtual Mock Interviews
Virtual Post-Presentation Viewing
1-2 page Papers
Brainstorming/Outlining Assistance
60-Minute Appointments:
Virtual Individual Presentation Practice more than 15-minutes
Virtual Group Presentation Practice (regardless of length)
Virtual Group Project Facilitation (regardless of length)
Virtual Mock Interviews
3+ page Papers
Citation Assistance